…
SAFETY SYSTEMS FOR A SMOOTH DRIVING EXPERIENCE
The hybrid Fiat 500 is packed with innovative technology to make your journey safe and enjoyable.
LIFE IS A CRUISE: ENJOY IT 
Set your cruising speed before starting your trip, and the 500 will help you stay at that speed for the entire route. That means a more relaxing journey for you, even during long trips.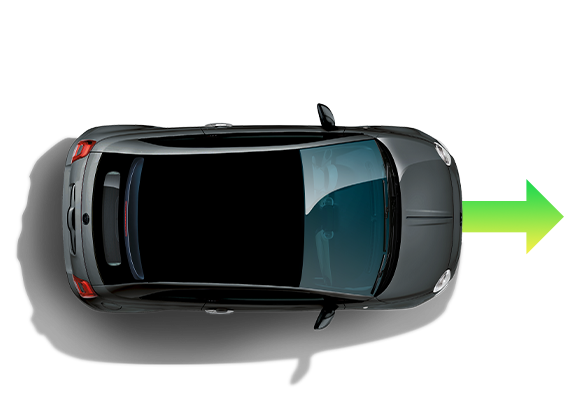 SPEED MADE SIMPLE
Set your maximum speed limit directly from the steering wheel in your hybrid city car. The Speed Limiter will alert you whenever you'll exceed it.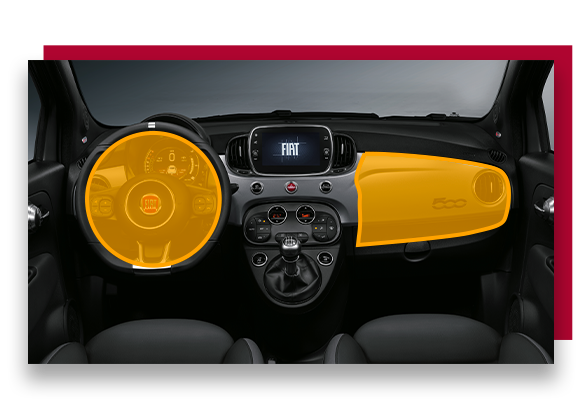 SAFETY ALWAYS COMES FIRST 
Driver and passenger airbags, side airbags, window airbags and driver's knee airbag: a total of 7 airbags throughout the vehicle for the safety of your travel companions and yours.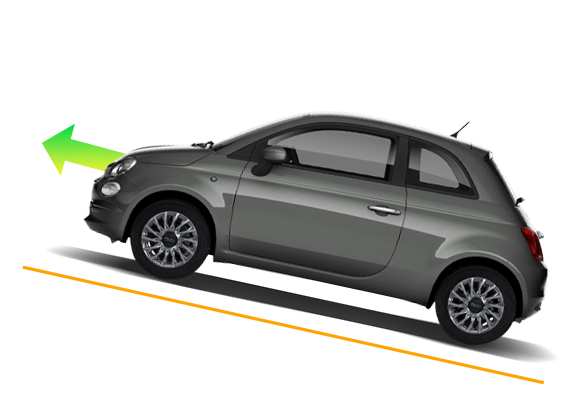 A GOOD START, ALWAYS 
The Hill Holder function holds the brakes preventing the vehicle from rolling backwards. A much easier and safer way to start on inclines.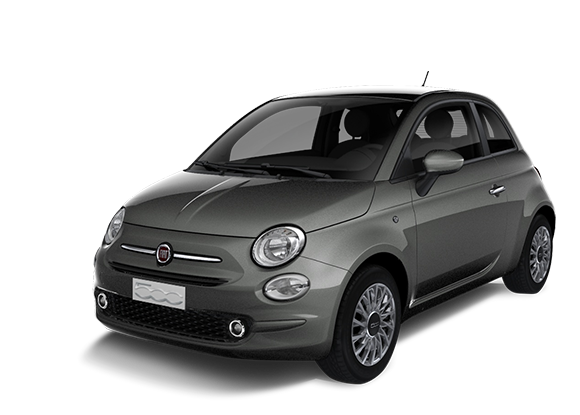 ESC
Drive peacefully, everywhere: the Fiat 500 gives you total control even during emergency maneuvers or on slippery surfaces, thanks to ABS and ESC stability control.